Core voice lines
Jump to navigation
Jump to search
Here is a list of individual personality core voice lines.
Portal
Curiosity Core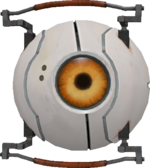 Intelligence Core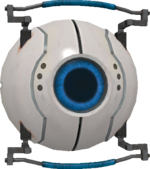 Anger Core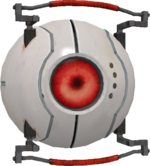 If the core is taken near the open incinerator:
Party Escort Bot
Portal 2
Space Core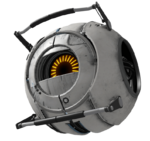 Adventure Core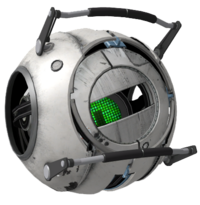 "Thorn" Easter Egg
Unused Dialog
Fact Core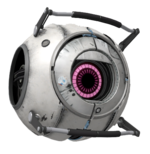 Poker Night 2
Paranoia Core
The tournament is being controlled by aliens!
You can't send me back! She's planning things, man! Big things! Oh no, it's all true, even the caaaa...
Oh no, it's the puppet master! I know too much! Take me now before she uses her mind bullets!
At any given time, there are 17 people who keep reality from collapsing. They are all named Steve.
Every Claptrap unit has a small grey cube within its machinery. The purpose of these cubes is unknown.
There are carvings of Sam and Max embedded in Mayan calendars.
The Inventory's host claims to be retired, but he's actually been drawing maps to islands that don't exist yet.
How much do we know about this "Inventory," anyway?